New Chef! Erin Strickland New Menu! Enjoy all your classic club favourites!
Tender steaks, crispy schnitzels, fresh salads, delicious pasta and mouth-watering pizza.
Plus a range of meals for the littles ones and some great dinner specials too.
The NEW Coro Club Bistro. Open 7 days for lunch and dinner
MEMBERS RECEIVE 10% OFF + MEMBER ONLY SPECIALS
FREE Ice-cream and activity pack with every kids meal and for a limited time only they also receive a free drink!
MEMBER SPECIALS
*available for lunch & dinner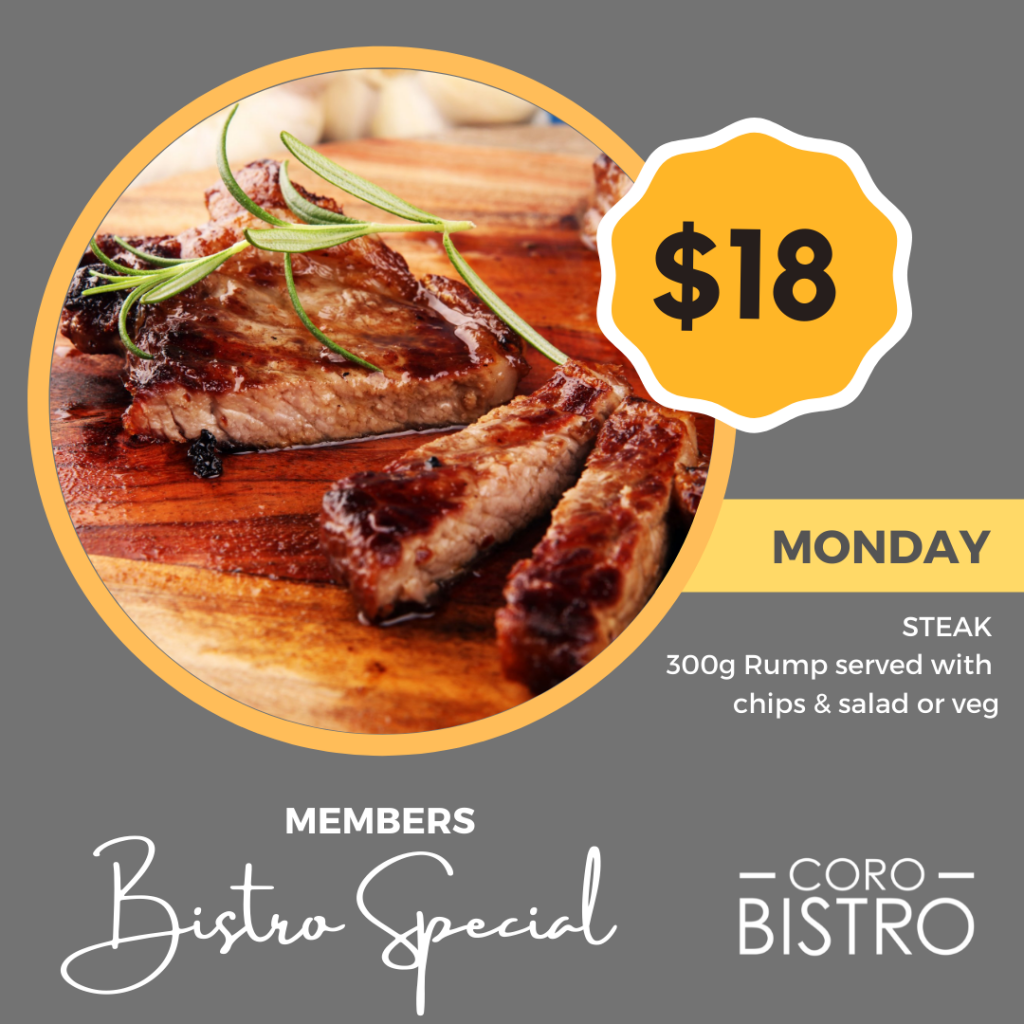 MONDAY
300g Rump served with chips & salad or veg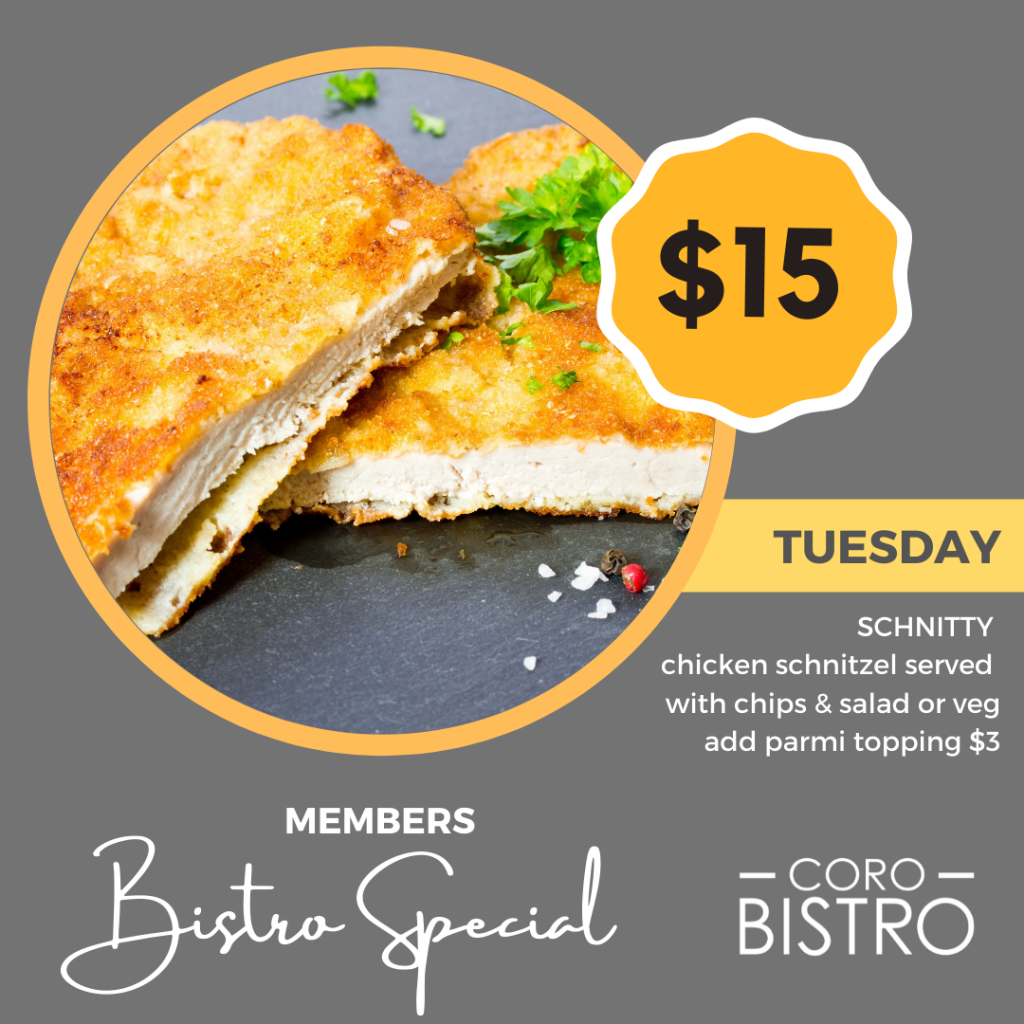 TUESDAY
Chicken schnitzel served with chips & salad or veg. Add parmi topping $3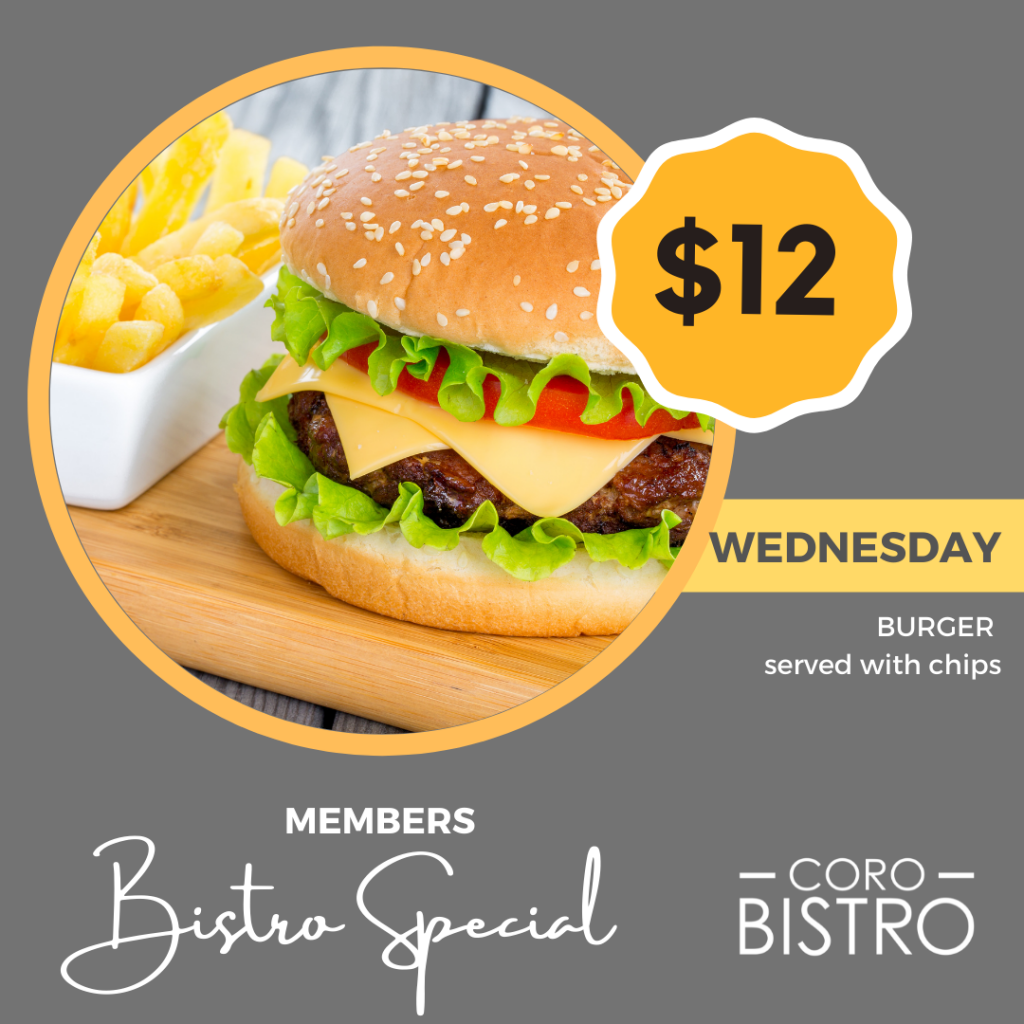 WEDNESDAY
Burger served with chips
SHARE PLATTERS
Serves up to 8 people. Available Fri, Sat, Sun only. Perfect for grazing in our Alfresco area with friends and family.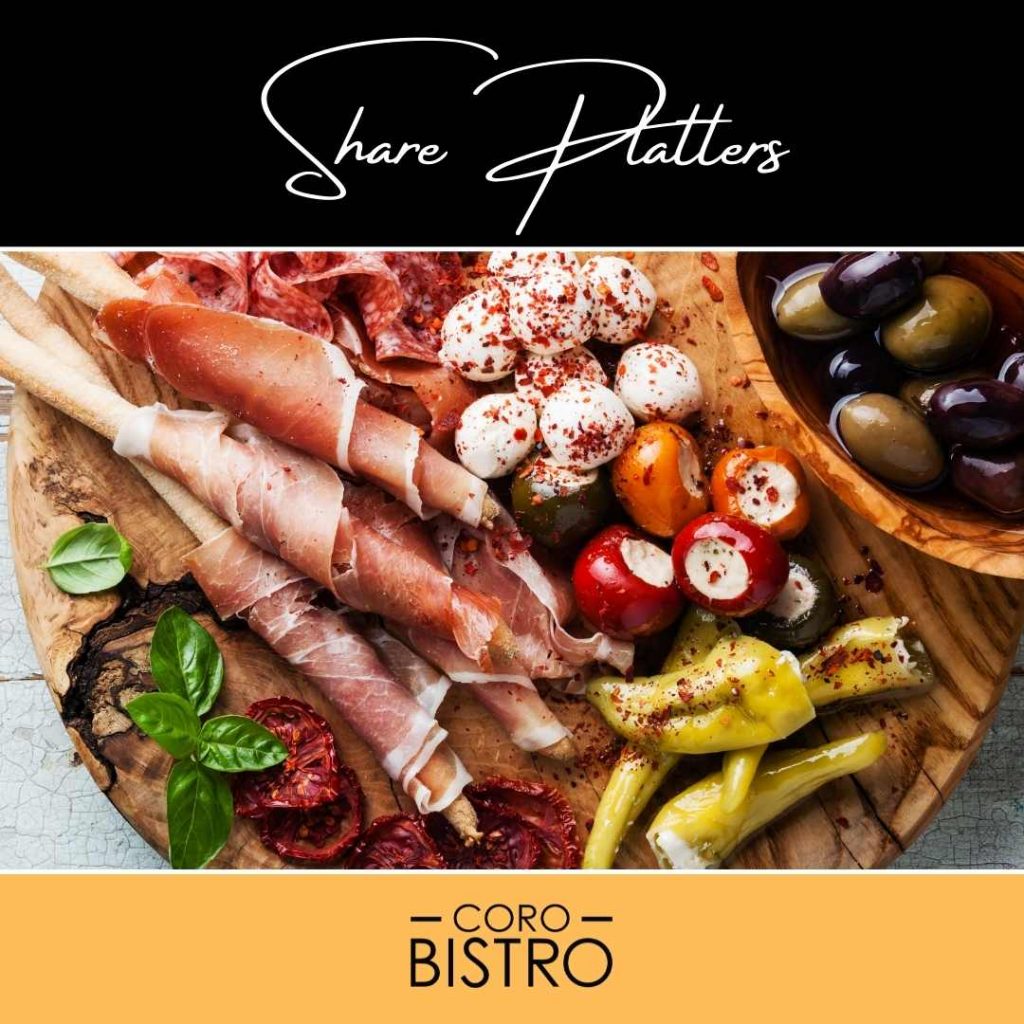 FISHERMANS CATCH $75
Fish cocktails, tempura prawns, salt'n'pepper squid, chips, lemon, tartare
SLIDERS $75
16 mini sliders with pulled pork & beef & coleslaw
NACHO'S $55
Pulled pork, guacamole, sour cream, cheese, jalapeno's
DIM SUM $55
Dim sim's, spring rolls, samosas, prawn toast
ANTIPASTO $75
Selection of cold meats & cheeses, olives, marinated vegetables and bread