Position Vacant for Immediate start - Qualified Chef
Considering a regional lifestyle change? Enjoy a relaxed, rewarding lifestyle with affordable living. Griffith is one of Australia's most vibrant cosmopolitan centres with a population of 27,000. Life in Griffith revolves around food, wine, art, sport and family.
The Coro Club are seeking a qualified Chef to join our busy club bistro as soon as possible. Our club is easy-going and we can offer a family friendly roster. We're willing to provide initial accommodation assistance (motel is located adjacent to the club), and offer above award wages – great pay rate!
If you currently hold a VISA and need to earn regional points or looking for sponsorship, we are a suitable employer.
Make the move and apply now!
Send resume to Executive Chef/Catering Manager Erin Strickland erin@coroclub.com.au | www.coroclub.com.au
Learn about Griffith HERE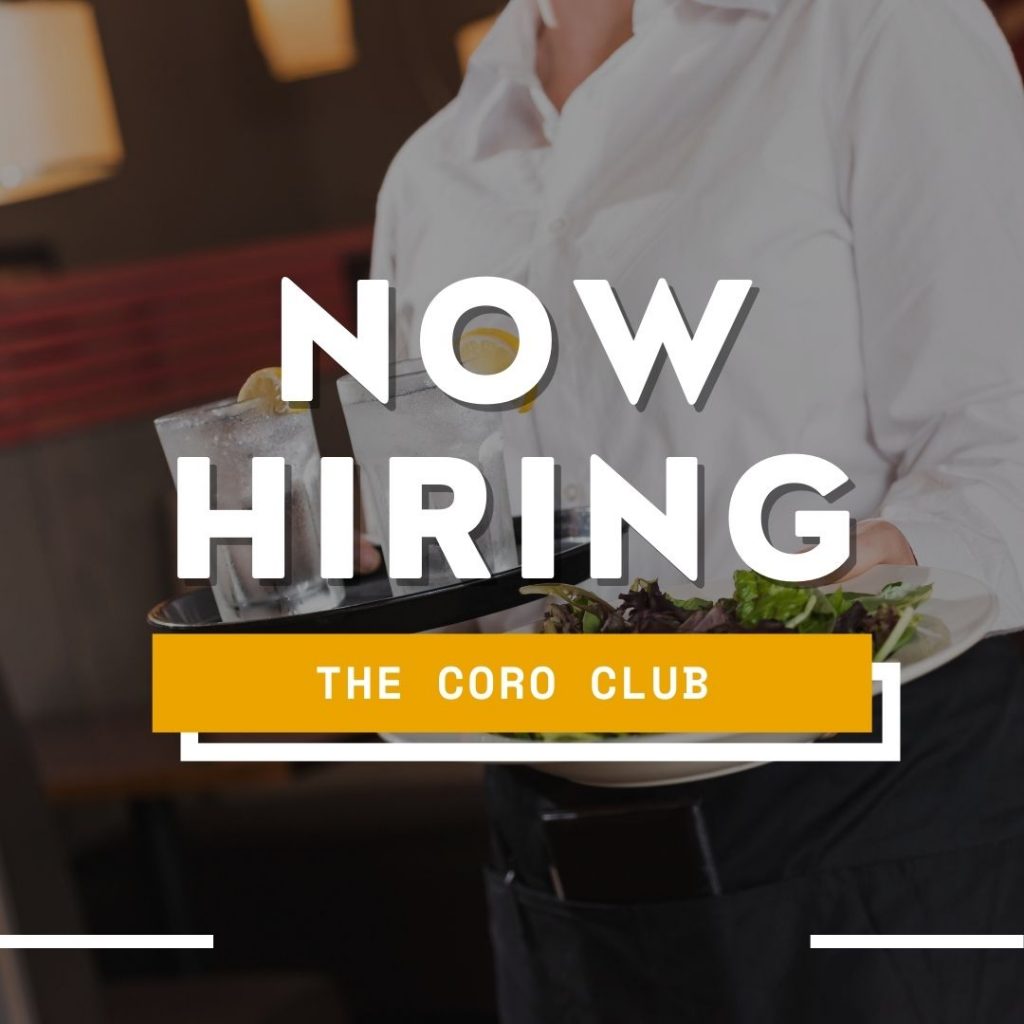 OTHER POSITIONS POSITIONS VACANT
The Coro Club have various positions available that play an integral part of the Club's operations.
We are seeking to fill the following positions;
-General Bistro
If you enjoy talking to people & have great customer service skills
Have an outgoing personality
Willing to have a go & reliable
Well presented
Looking for that second job
Looking for a career change
Have an RSA & RCG
Email your resume to roly@coroclub.com.au