Discover what's on at The Coro
CORO CLUB AGM POSTPONED
16TH JANUARY 2022, 11.30am.
As members are aware this year's Annual General Meeting ("AGM") was scheduled to take place at the Club's premises on Sunday the 5th December 2021.
At the time of setting that date for the AGM the current NSW Public Health Order provided that only fully vaccinated persons could enter the Club's premises up until the 30th November 2021. That date has now been extended to 15 December 2021.
As the current restrictions under the Public Health Order are in place until 15 December 2021 and they would restrict a number of members from attending and participating at the meeting, including voting in the election of the Board and due to the upcoming Christmas and New Years period, the Board of the Club has resolved to cancel the AGM set down for 5th December 2021 and set a new date for the AGM on 16th January 2022.
This was a difficult decision for the Board to make but it was made in the best interests of the Club and its membership as a whole.
A fresh Notice of the AGM will be sent to members by email and/or post and a copy of that notice will also be placed on the Club's noticeboard and website
The election of Directors to the Board of the Club will take place at the AGM to be held in January 2022 and the current Board of Directors will remain in office until the conclusion of the Annual General Meeting.
For the avoidance of doubt, the Club would normally be required to hold its AGM by no later than 30 November 2021; however due to the COVID pandemic, the timeframe for holding AGMs has been extended and the Club can legally hold its AGM no later than 31 January 2022.
________________________________________
Dated: 25th November 2021.
By authority of the Board
$20,000 CHRISTMAS RAFFLEs
Major Prize of a $2000 voucher from a local business of your choice*, as well as $3000 worth of vouchers from local businesses to be won each week!
We're also increasing your chances with extra tickets for FREE!
Drawn online every Friday at 7pm from 3rd Dec 2021 -24th Dec 2021
Purchase tickets online or from club reception.
*Major Prize must be a local business located in Griffith NSW 2680.
HAM & PRAWN RAFFLE
Drawn Thursday 23rd December 2021, 7pm
Purchase tickets online or from club reception
Drawn at The Coro Club. Must be present to win.
NYE
Friday 31st December 2021 from 8pm
Let's Celebrate! Count in 2022 at The Coro!
Outdoor live band: Perfect Strangers
Share platters & full menu available
Cocktails
Free courtesy bus for members
Watch fireworks on the big screen
Bookings essential for bistro & outdoor seating
6962 1180
WEEKLY ONLINE RAFFLE
View our facebook page for this week's list of prizes!
HOW TO BUY TICKETS
1️: From Club Reception
2: Online 24/7

Drawn every Friday at 7pm and streamed live via our facebook page. You do not need to be in attendance to win.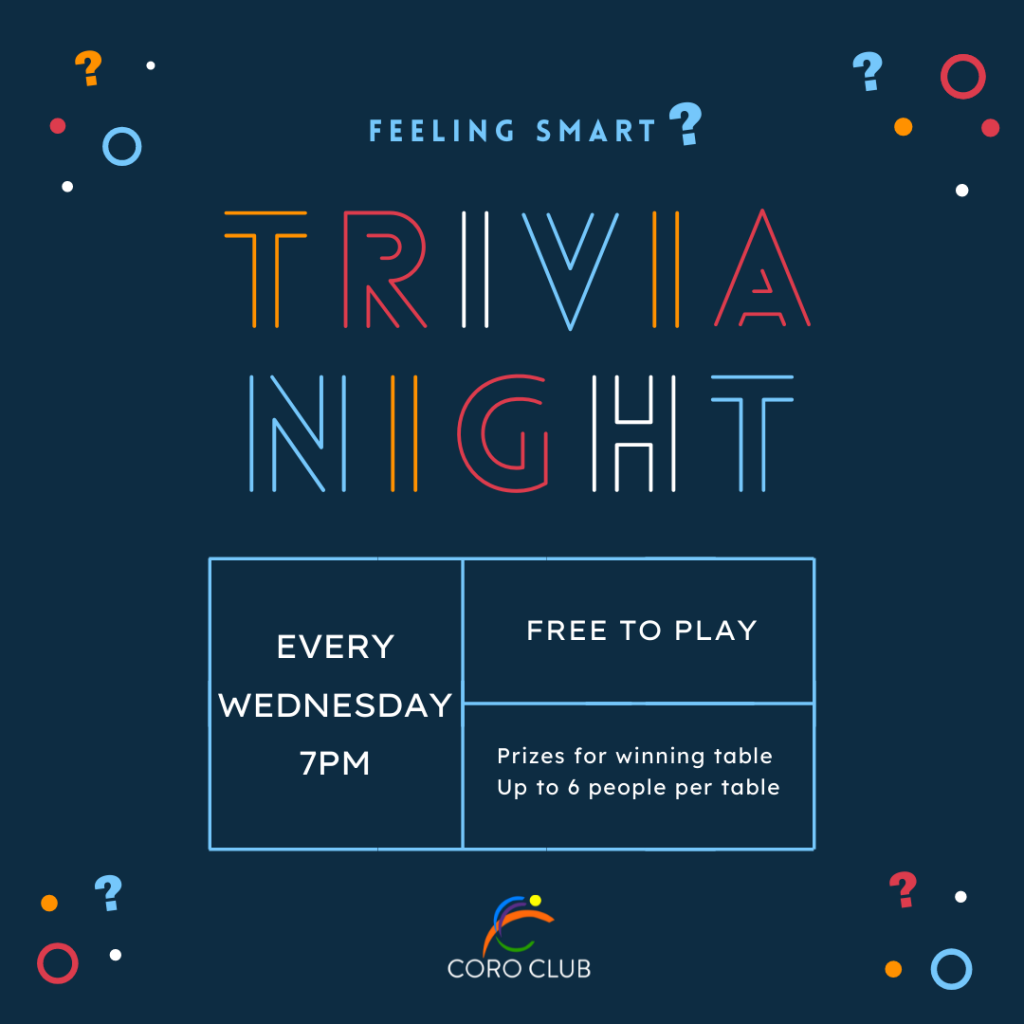 TRIVIA NIGHT
Every Wednesday 7pm
Consider yourself a smarty pants?
Grab a group of your most brainiest friends & family for a night of laughs!
It's FREE to play.
Great prizes for winning table.
Just turn up, make your own table (of up to 6) or we can find you a group
Get your thinking cap on and show your ability to recall otherwise totally useless information!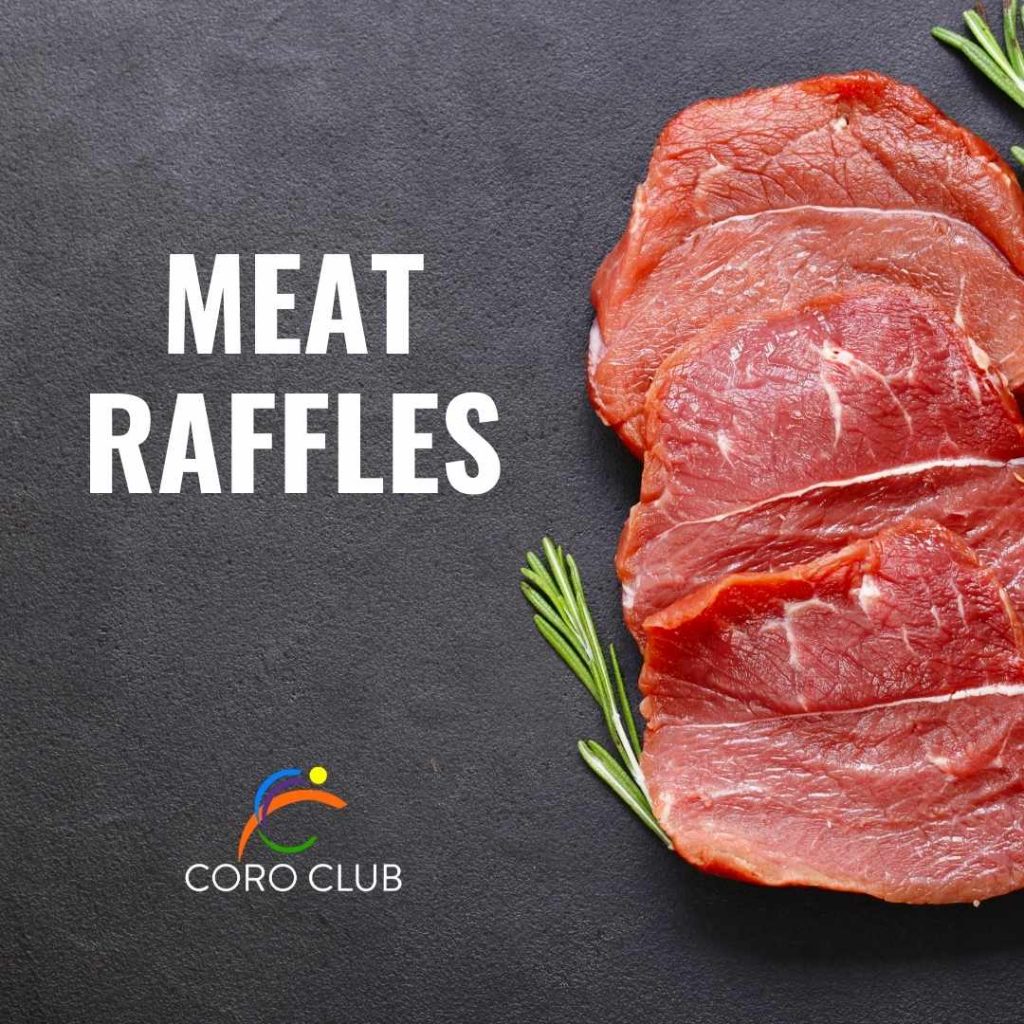 MEAT RAFFLES
Thursday: Tickets on sale from 7.30pm, drawn at 8pm
Saturday: .Tickets on sale from 6pm. Drawn 6.30pm.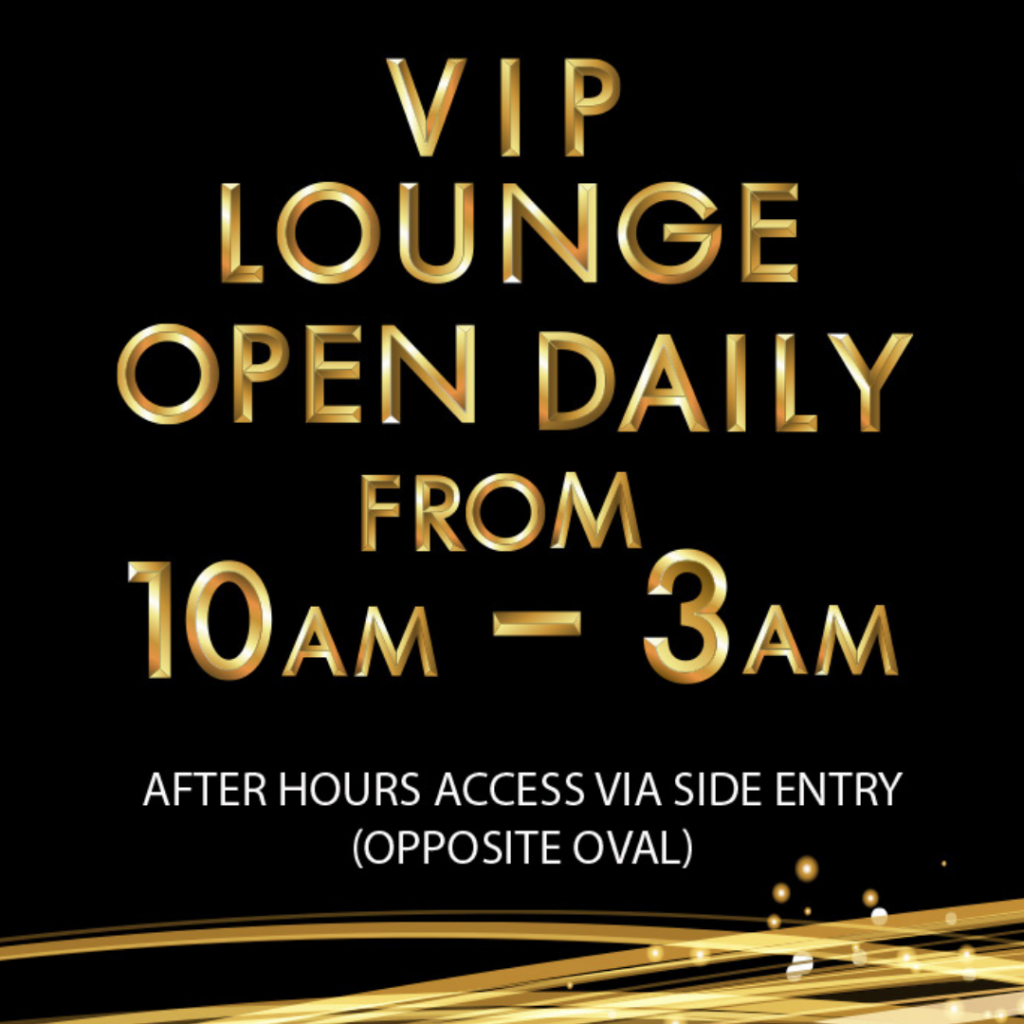 VIP LOUNGE OPEN DAILY
The Coro Club's VIP Lounge is open 10am til 3am DAILY. Yes everyday from 10am til 3am.
✔️easy and private access via the new side entrance for members only and after hours access
✔️park close
✔️swipe your members card to gain entry
✔️drinks service available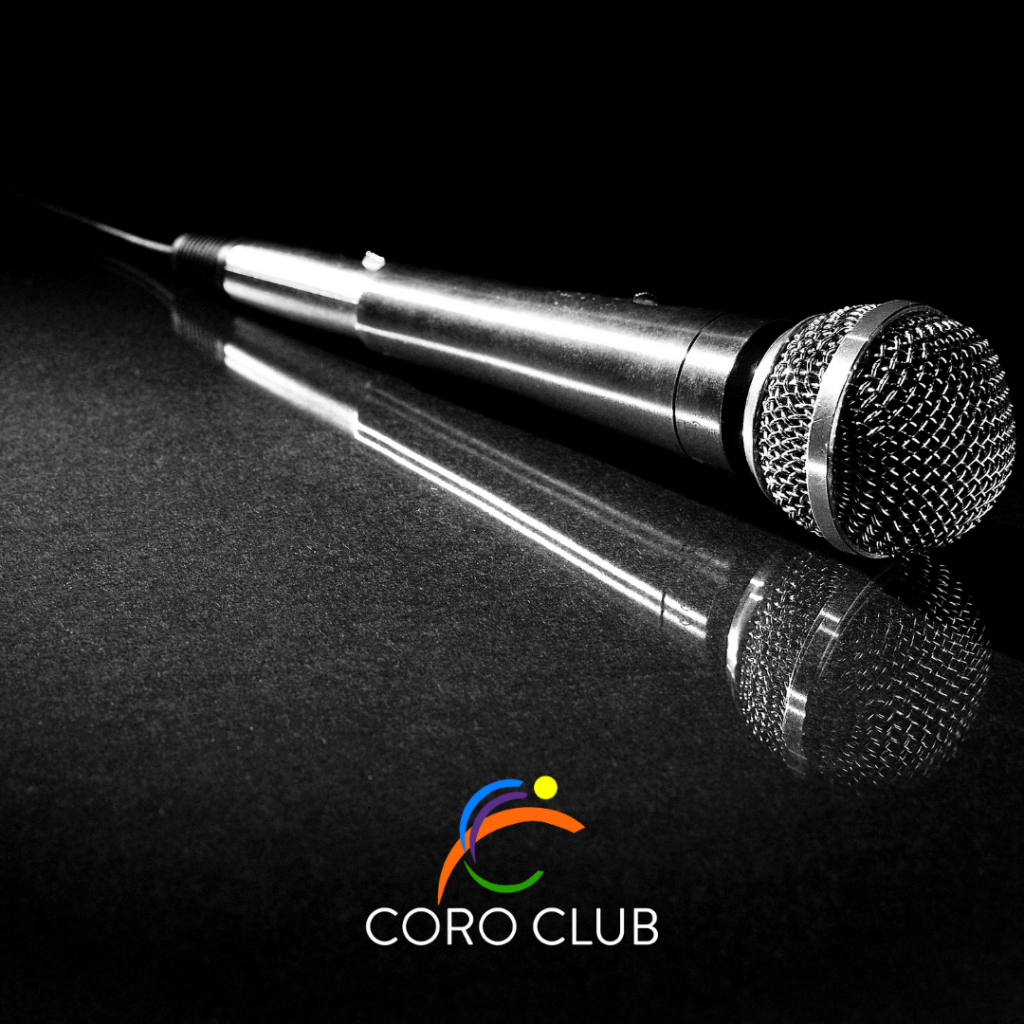 KARAOKE
Our famous Karaoke Entertainment is on every Thursday Night from 8pm with Chris Sutton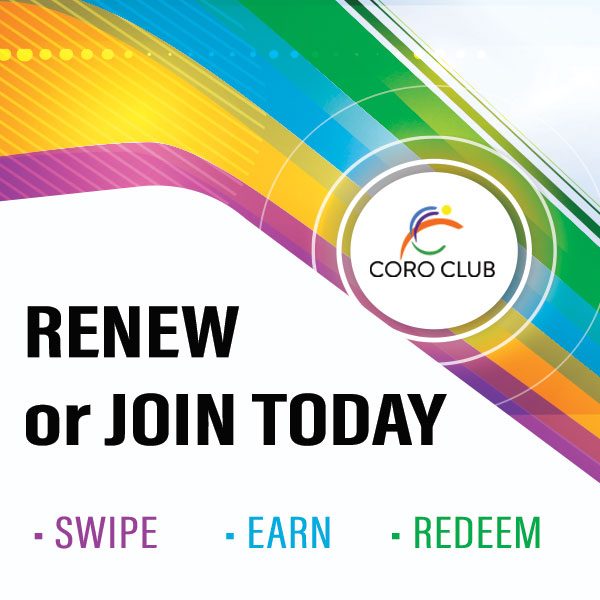 MEMBERSHIP
Being a member is so rewarding! RENEW NOW!
SWIPE! EARN! REDEEM!
Learn more about Loyalty Rewards and Membership HERE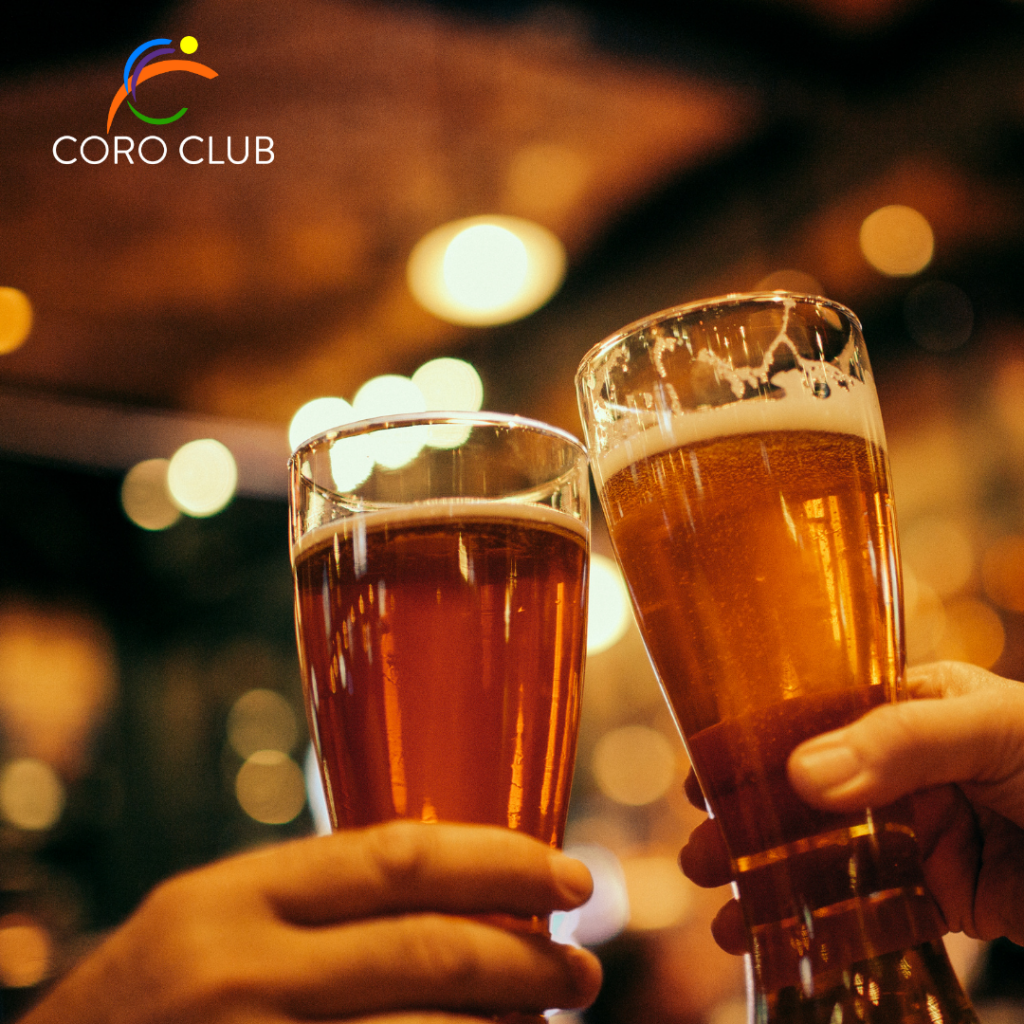 DAILY HAPPY HOUR
It's Happy Hour every day of the week!
Monday 4.30pm - 5.30pm
Tuesday 4.30pm - 5.30pm
Wednesday 4.30pm - 5.30pm
Thursday 4.30pm - 6.30pm
Friday 4.30pm - 5.30pm
Saturday 4.30pm - 6.30pm
Sunday 4.30pm - 5.30pm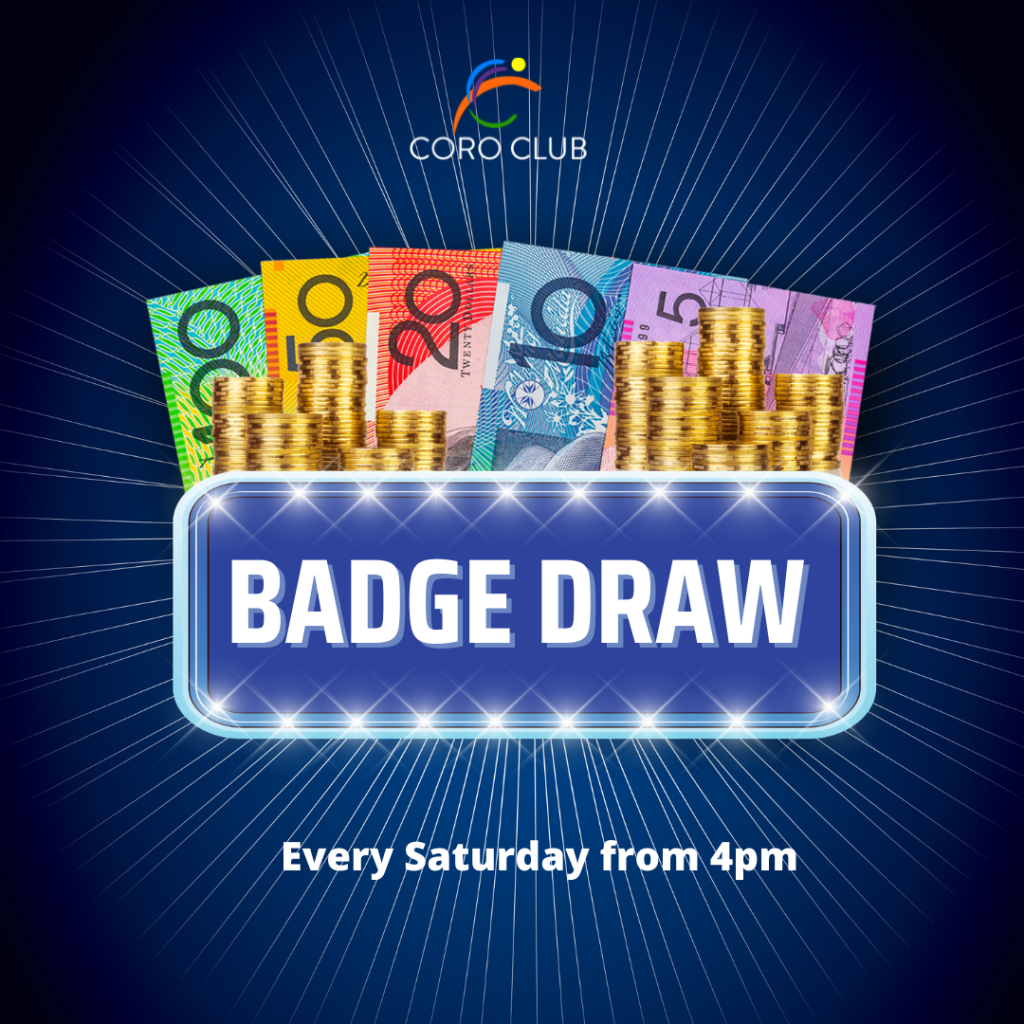 LOCAL BADGE DRAW
Every Saturday from 4pm.
Jackpots each week by $250 until $2000 is reached, then continually drawn til claimed!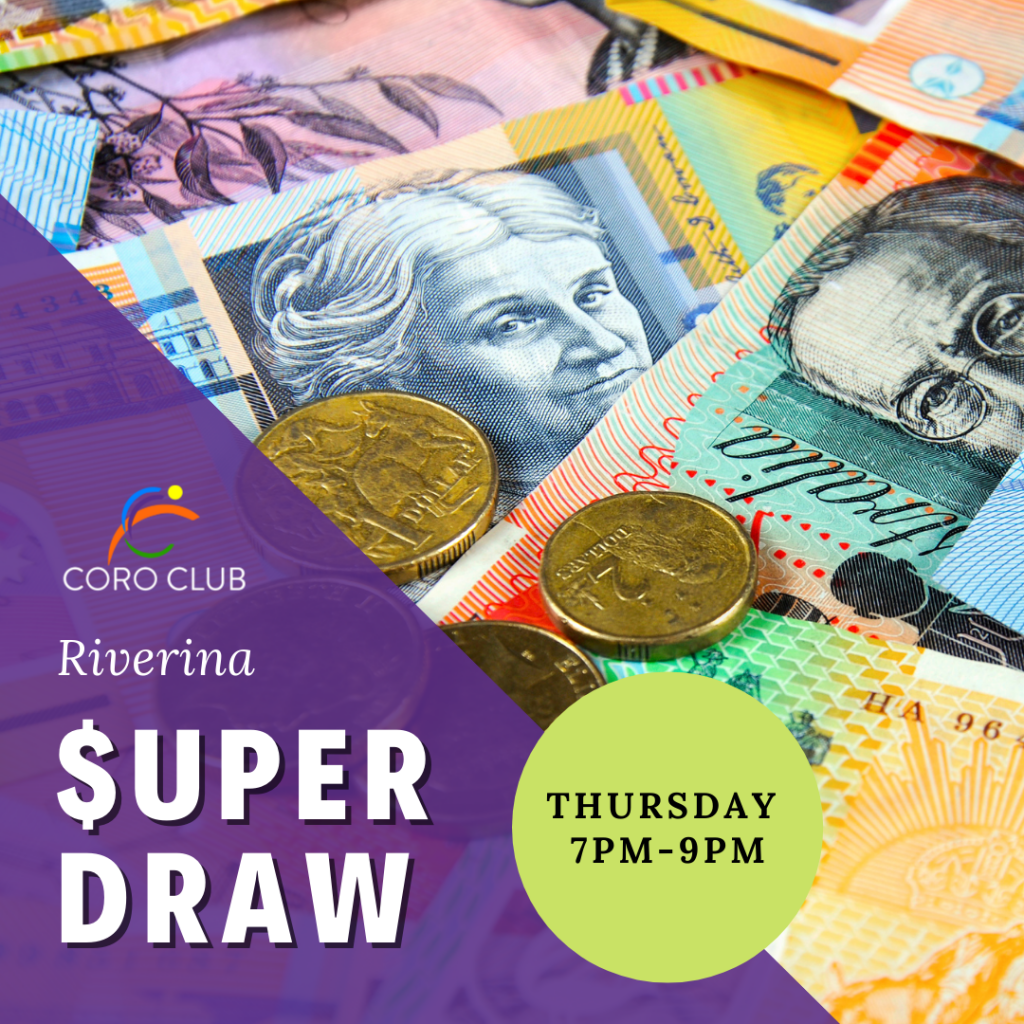 RIVERINA SUPER DRAW
Drawn every Thursday 7pm-9pm. Jackpots each week by $2,600.
Draw will take place between 7:00 pm & 9:00pm each Thursday, where the winning club will be drawn. The winning club will be called and the members draw will then take place.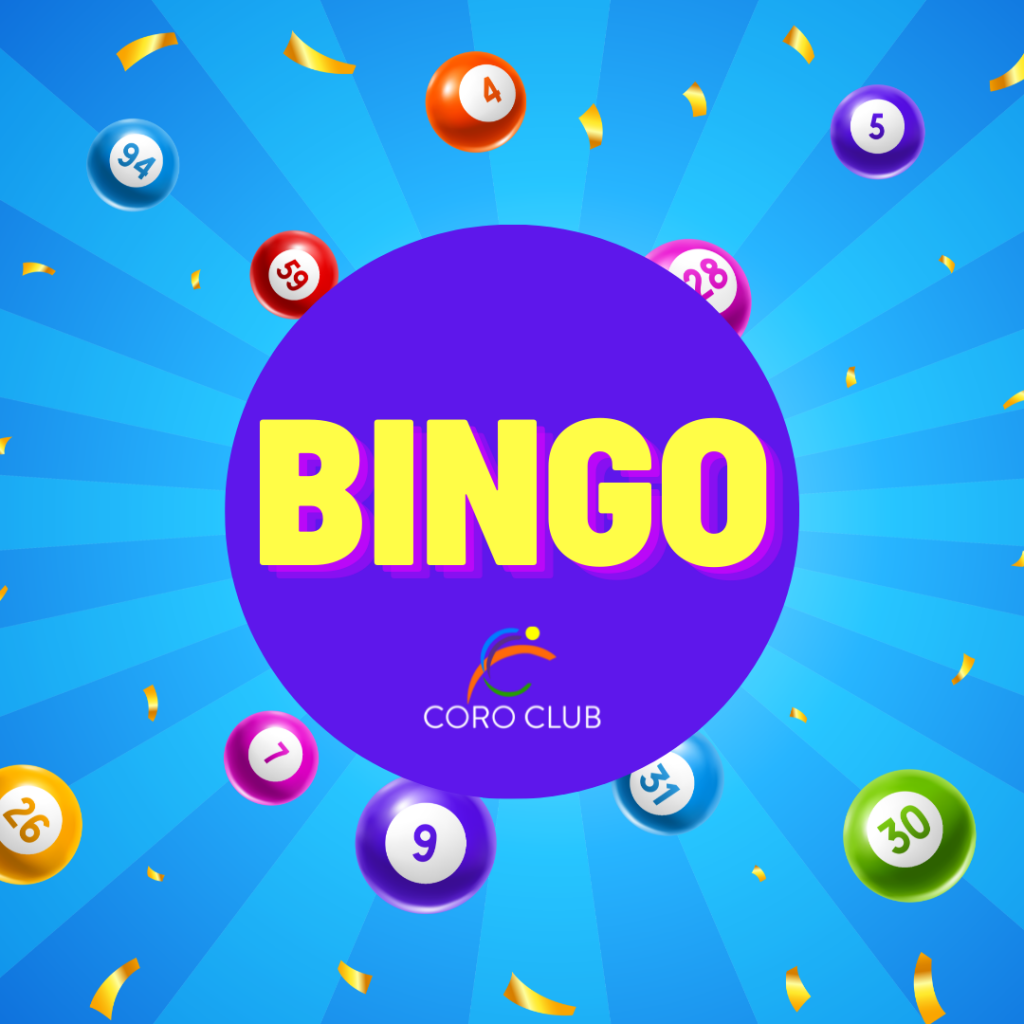 BINGO
-Monday 10.30am
-Tuesday 10.30am + 6.30pm
-Friday 10.30am
Purchase the Fast 5 or Super 8 to receive a FREE Cappucino !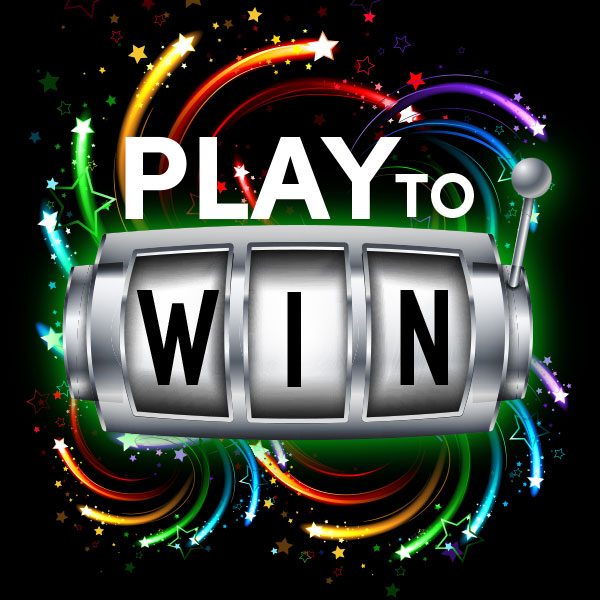 PLAY TO WIN
Insert your membership card from 12pm every Saturday to receive vouchers for the chance to win meat packs, fuel & club vouchers!
Drawn from 4.30pm.
BONUS DRAW: All tickets go into the draw for the chance to win a 32inc Smart TV. Drawn 18th Dec, 5pm. Must be present to win.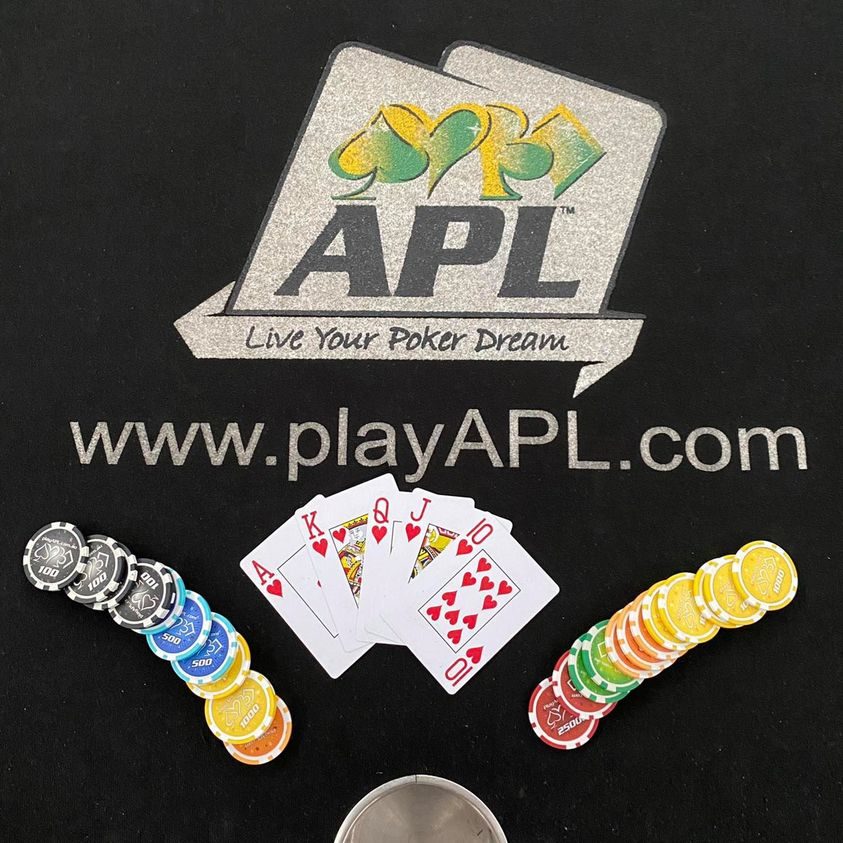 POKER
APL Poker Tuesday 7.30pm & 2pm Saturday
Tuesdays 7.30pm. Buy in $10 (10,000 chips)
2 x $10 buy in allowed - 1st rebuy 15,000 chips, 2nd rebuy or add 25,000 chips. TUESDAY NIGHT'S ON HOLD ONLY
Saturdays 2pm. Buy in $40 Freeze Out + $10 Bounties
Club Contributions to Pot $200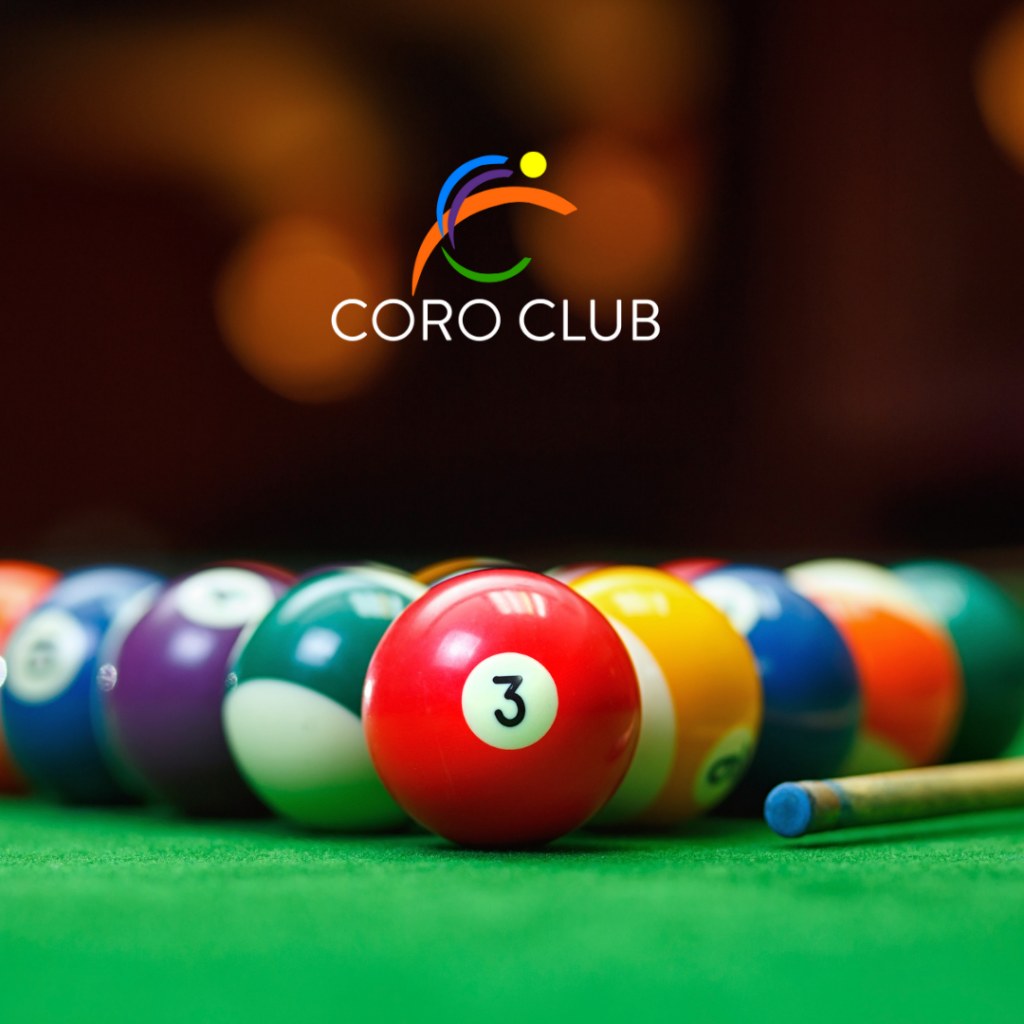 POOL
Enjoy FREE Pool Monday - Friday 10am-4pm
Pool Comp -Every Sunday at 12pm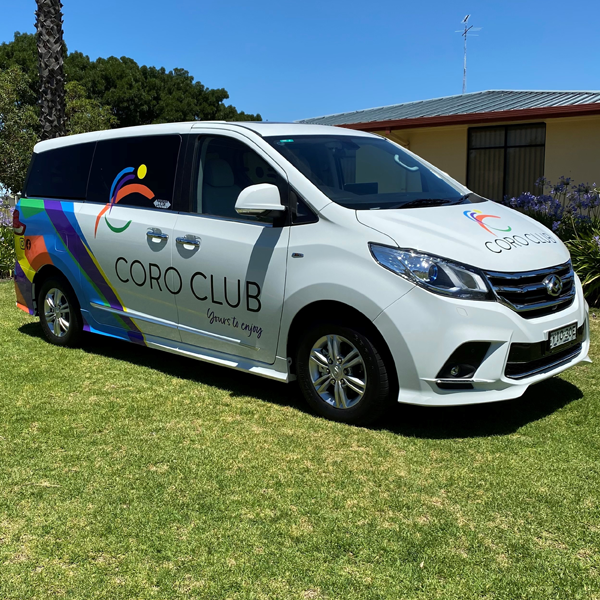 COURTESY BUS
FREE for members! Our courtesy bus runs Thursday, Friday and Saturday from 3pm. Phone 0499 972 676 to arrange pick up.
WHAT'S ON AT THE CORO
For the latest updates to Club Activities, please keep an eye on our facebook page.
Monday
Bingo 10.30am
Happy Hour 4.30pm
VIP Room open daily til 3am
FREE Pool 10am-4pm
Tuesday
Bingo 10.30am + 6.30pm
Happy Hour 4.30pm
Poker 7.30pm
VIP Room open daily til 3am
FREE Pool 10am-4pm
Wednesday
Happy Hour 4.30pm
Trivia Night 7pm
VIP Room open daily til 3am
FREE Pool 10am-4pm
Thursday
Happy Hour 4.30pm
Meat Raffle 7pm
VIP Room open daily til 3am
FREE Pool 10am-4pm
Friday
Happy Hour 4.30pm
Bingo 10.30am
Club Raffle drawn at 7pm
VIP Room open daily til 3am
FREE Pool 10am-4pm
Saturday
Poker 2pm
Badge Draw from 4pm
Play to Win : Drawn from 4.30pm
Happy Hour 4.30pm
Meat Raffle from 6pm
VIP Room open daily til 3am
Sunday
Happy Hour 4.30pm
VIP Room open daily til 3am