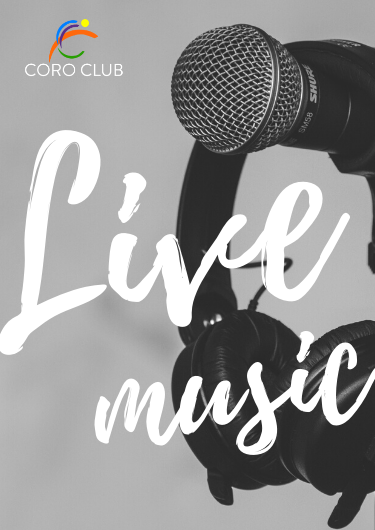 Live Music
Our Live Music is held in our Outdoor Area on Saturday afternoon's from 4pm-8pm.
Cocktail menu available, Cabana's and Outdoor Bar will be open.
Kids Play Area is shaded & Cabana's feature their own TV & fans.
Note: Artists are subject to change. Please visit our Facebook Page & Instagram for any changes
January 2021
Sat 2nd Jan "Remedy"
Sat 9th Jan "Zac Hawkins"
Sat 16th Jan "Cherry Bomb"
Sat 23rd Jan "Beast & the Bar Room Boys"
Sat 30th Jan "Perfect Strangers"
Australia Day 26th January – Tony L
February
Sat 6th – Zac Hawkins
Sat 13th -
Sat 20th - Segway
Sat 27th – Side Effect
March
Sat 6th – Zac Hawkins
Sat 13th – Sarbear & The Madcoats
Sat 20th –
Sat 27th -
April
Sat 3rd –
Sat 10th – Breakeven
Sat 17th – Zac Hawkins
Sat 24th – The Madcoats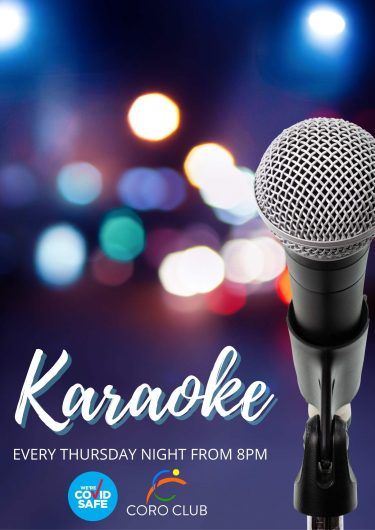 Karaoke
Our famous Karaoke still continues to be a favourite night at the Coro Club.
Every Thursday Night from 8pm with Chris Sutton
Note: Karaoke is taking a break for a little while. Please refer to our facebook page for updates.
A replacement for Karaoke on Thursday is a DJ.